Internationally acclaimed Ndebele artist Dr. Esther Mahlangu turned 86 years old on Thursday, just a day after she was feeling poorly and was taken to hospital
"Dr Esther Mahlangu has been admitted to Hospital on Wednesday afternoon," said George Mashiane, the Dr. Esther Foundation Secretary.
"Her 86th birthday celebration has been called off as the result. The Dr. Esther Foundation would like to apologise to all the stakeholders for the inconvenience caused.
"Let's keep our heroine in prayers."
In April 2018, the University of Johannesburg conferred Mama Esther Mahlangu with an honorary doctorate degree for being one of the most creative, innovative, inspirational and timeless souls.
More recently, Dr. Esther Mahlangu has showcased her latest customised Air Jordan in Dubai.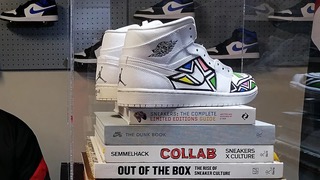 The hand-painted shoe costs more than R7 million. However, they aren't up for sale.
They are being taken on a world tour to pay for scholarships at the Ayashisa Amateki academy.